In History and Geography our students learn about history, geography, civics and citizenship.
This is done through the study of people, culture, societies and environments, often with integration across several Key Learning Areas (KLAs).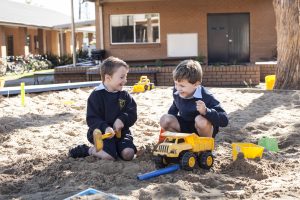 In investigating these areas our students gain an understanding of our nation and its place in the world, as well as develop a greater understanding of their own identity and the identity of the communities in which they belong.
History and Geography learning experiences also assist to equip our students with the skills, knowledge, values and attitudes to participate effectively in maintaining and improving the quality of their society and environment.