Our Lady of the Rosary School values all members of the school community. Teachers, parents and staff work together to ensure that all children are learning in a supportive and friendly environment.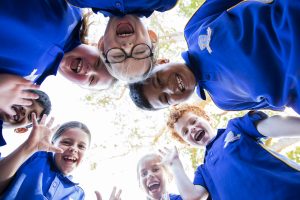 Community involvement includes:
Parent Community Network
Grade Parents
Participation in class and school liturgies and Masses
Parish activities
Before and After School Care
Positive Behaviour for Learning Team
Fundraising
Classroom helpers
Library Helpers
Book Fair
Canteen Helpers
Excursion Supervision
Playgroup
Kindergarten Orientation
Year 6 Graduation and Farewell
The formal parent body within the school is the Parent Community Network.