The Class Parent Network complements the role of the P&F Association drawing parents more fully into the school community of Our Lady of The Rosary. Its purpose is to promote a co-operative atmosphere between parents and teachers, ensuring a supportive working partnership for the benefit of all our children.
Each class has 2 Class Parents and in turn these 34 Class Parents form a team that meets regularly with the Principal as one of the consultative groups in the community.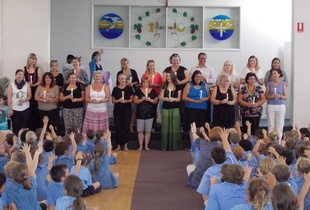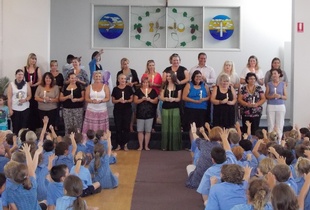 The Class Parent Network has a strong pastoral dimension and the Class Parent is also a support person for the class teacher, parents and new families to the class.
Class parents also co-ordinate social events for the Year level so that you have the opportunity to meet and get to know the families of your children's classmates, with whom you will be sharing the journey in a special way.
Class Parent Nomination Form and Role Description
A 'Parent Handbook' is available to give you lots of information on the role of the 'Class Parents' and of the P&F.