On Tuesday 4 teams from OLR went to the Central Coast OzTag Gala Day, two mixed teams from Year 1 and 2, a year 3/4 boys team and a 3/4 girls team. The students were competing against teams from both Catholic and Public schools across the Central Coast.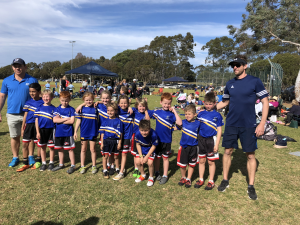 Our Year 1/2 Team 2 had a win and a few losses in their pool. They needed to win their last game to make the finals and, although they didn't quite get there, they certainly gave it their all!
The 3/4 boys team won their first game, lost their second two and drew in their final game, however they never gave up, continuing to try hard and work together in each game.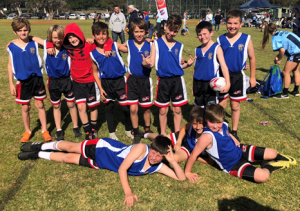 Our 3/4 girls were plagued by illness and injury on the day (playing one game with no subs at all). Despite this, they made it through to the quarter finals as undefeated winners of their pool. Unfortunately, with a few things working against them (including the sun and the wind) they lost their quarter final. The girls worked as a team in every game and should be very proud of their efforts!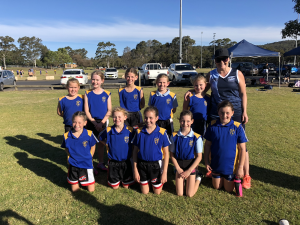 One of our year 1/2 teams had a very long and successful day. This team played 7 games starting at 8:30am and finishing their last game at 4:00pm. These 12 players advanced to the Grand Final undefeated. Unfortunately the were unsuccessful in the grand final but they should be incredibly proud of the themselves as they worked hard as a team for the entire day.