The Grade Parent Network complements the role of the PCN, drawing parents more fully into the school community of Our Lady of The Rosary. Its purpose is to promote a co-operative atmosphere between parents and teachers, ensuring a supportive working partnership for the benefit of all our children.
Each grade has two parents allocated and in turn these Grade Parents form a team who meet regularly with our Family Liaison Officer and the Principal as one of the consultative groups in the community.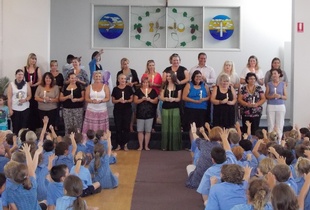 The Grade Parent Network has a strong pastoral dimension and they are also a support for the class teachers, parents and new families to the school. They also support community events to increase community engagement and social interaction at the school.